Spiritually Mismatched Marriage Roundup
Living in a spiritually mismatched marriage is a mixed bag of challenges and blessings. Unfortunately, it's really easy to focus on the challenges. Once we begin to focus on the challenges, we lose sight of the blessings.
Focusing on the challenges of a spiritually mismatched marriage can also cause weariness and negatively effect how we relate to our spouse. Here you will find a round up of spiritually mismatched marriage articles designed to leave you feeling blessed, energized and encouraged. You'll find personal testimony of God's grace and practical advice to help guide you in your unequally yoked marriage.
Before we get started, I want to offer my own encouragement to you. First, you are not alone. Many couples have walked this path and have seen the grace of God in it all. You are actually in a very unique position to be the light of Christ in your spouse's life. Whether your spouse is an unbeliever or simply not as far along in their faith walk, you can display the love of Christ. You literally have a front row seat to the miraculous hand of God in your spiritually mismatched marriage.
Second, God is in the business of using all things for His glory and our good (Romans 8:28). All things includes your unequally yoked marriage. God will use it to glorify Himself and refine you along the way.
Third, a spiritually mismatched marriage can't thwart the purposes of God. So often believers worry they have some how messed up God's plan for their life. They think, "What if I married the wrong person?" I want to assure you- you are not powerful enough to mess up God's plan for your life. His purpose always prevails (Proverbs 19:21)!
1. Hope for the Spiritually Mismatched Marriage
Angel Penn has a wonderful guest post by Sarah Geringer sharing her own testimony of being in an unequally yoked marriage. I loved how she shares the challenges she faced in her marriage, yet by the grace of God she draws closer to her Creator. Sarah also gives six pieces of biblical marriage advice that is the perfect blend of truth and love to navigate a spiritually mismatched marriage.
2. What to do When You're Unequally Yoked
Sheila Wray Gregoire at "To Love Honor and Vacuum" does a great job of outlining the common traps we can fall into when we have a spiritually mismatched marriage. She identifies that the unequally yoked aspect can get built up in the believing partner's head. As a result, the spiritual differences in marriage can misdirect our attention. Sheila also points out, that as the believing partner, there is a higher responsibility to demonstrate love and respect toward the unbelieving spouse.
3. Mismatched Marriage: When One Spouse is an Unbeliever
Focus on the Family has a guest post by Lee Strobel telling the story of his wife becoming a believer and his frustrations with the changes he was seeing in her. He and his wife Leslie wrote the book, "Surviving a Spiritually Mismatched Marriage", sharing their own perspectives as Leslie began living a life for Christ and Lee was an adamant unbeliever. They share an incredible testimony in the book, with insight from the unbelieving spouse's perspective. Very eye opening to get in the head of the unbelieving spouse's experience. If you don't have time for the book check out the article on Focus on the Family.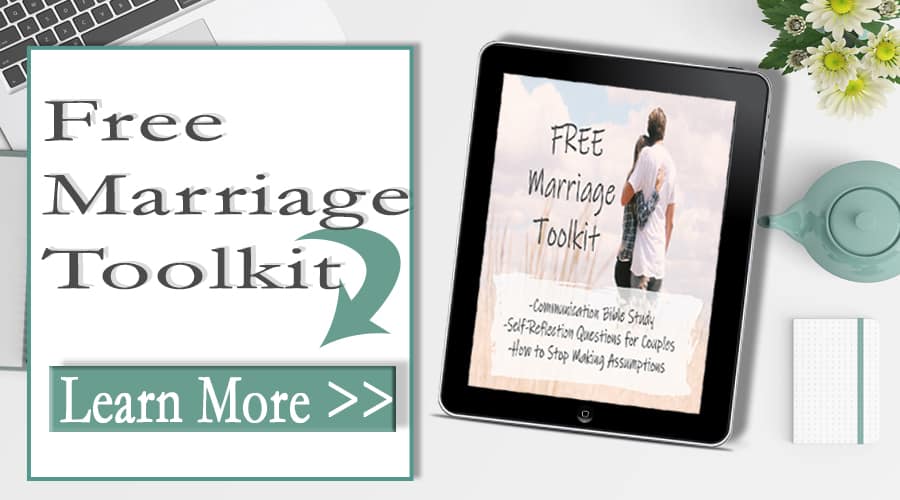 4. Raising Kids in a Spiritually Mismatched Marriage
Inevitably, raising children become the topic when discussing unequally yoked marriages. In this article in FamilyLife, encouragement is given for the spouse that is leading his/her children to Christ alone. The article is adapted from the book, "Not Alone", by Dineen Miller and Lynn Donovan. Don't pass over this article as it points to the great privilege believers have to point their children to Christ despite being in an unequally yoked marriage. Furthermore, it points to God's faithfulness and power in it all.
5. Unequally Yoked Marriage? What to Do When Your Spouse isn't a Believer
Brittney of "Equipping Godly Women" outlines 6 actionable ways to relate in your spiritually mismatched marriage and focus on your own spiritual growth. The guidance offered in this article highlights what the other articles offer as well…the believing spouse has a responsibility to live their life for Christ in a way that isn't forceful or disrespectful to their unbelieving partner.
6. When Marriage Gets Messy: Unequally Yoked
Grey Zachary, shares her testimony in a guest post at "Creative Inspirations at My Messy Desk", of being in an equally yoked marriage. That's right, equally yoked marriages have their challenges, too! Grey also normalizes how often couples face differences in their spiritual/faith walk. She goes on to address ways to relate in your marriage no matter the circumstances. She offers great marriage marriage advice to help you relate to your spouse regardless of differences.
7. Can an Unequally Yoked Marriage Be Successful?
Over at "Marriage Missions", this article focuses on mindset. What we believe about our spiritually mismatched marriage will influence the emotions and actions we display to our unequally yoked spouse. In this article there are even a few myths crushed to help change the way you think about your unequally yoked marriage.
8. What if My Husband Doesn't Deserve a Proverbs 31 Wife
On the blog, "Wife of Noble Character", Sue shares her own personal testimony of the contention that grew in her own marriage as a result of a spiritually mismatched marriage. I enjoyed her transparency as she shares how she sought pastoral counsel and was surprised by the pastor's response. Check out the pastoral advice she received here.
9. To the Wife Wishing Her Husband Followed Christ More, Better, or At All
The blog, "I Choose Brave", Katie points out how it's our joy, rather than our nagging that wins others over to Christ. She uses a great illustration-you don't want to miss it!
10. How to Thrive in an Unequally Yoked Marriage
This is an article I wrote to encourage believers in their marriage even when they aren't equally yoked. When marriage doesn't look like we hoped or planned, it's easy to become hardened in heart. As a result, unkindness and disrespect grows and the relationship is hurt. I outline ten tips for thriving in an unequally yoked marriage that hit on mindset and strategy work.
Spiritually Mismatched Marriage
A spiritually mismatched marriage puts believers in a unique position to share the light of Christ daily. Sharing that light is most powerful through demonstrating God's love. Resist the temptation to focus on the frustrations. It will only lead to discontentment and a hardened heart. Be prayerful for your spouse and your own heart.
What encouragement would you leave for others in an unequally yoked marriage? Leave it in the comments!