7 Things Forgiveness Is Not
Forgiveness is not always what we think it is. In fact, when we are faced with a deep hurt that shakes us at our core we wonder if forgiveness is even possible. As we gain a clear understanding of forgiveness, it becomes a lot less complicated.
God's Word speaks to the topic of forgiveness extensively. Let's dive into Scriptures on forgiveness…
What is forgiveness?
Forgiveness is a Command
Bear with each other and forgive one another if any of you has a grievance against someone. Forgive as the Lord forgave you. -Colossians 3:13
We are called to forgive as the Lord has forgiven us. Forgiveness is canceling a debt. In other words, forgiveness is releasing someone from the punishment or payment of their debt or offense.
Christ paid our debt of sin through His death on the cross. It is through His death on the cross that our sins are forgiven – we are released from the payment of our sins. Jesus did not die on the cross for us because we deserved it. He did it solely out of love for us.
For God so loved the world that he gave his one and only son, that whoever believes in him shall not perish but have eternal life. -John 3:16
There are no conditions that must be met by the offender in order for us to forgive. This is good news. It means we are never in a position that we can't forgive another person. We are free to walk in obedience. Forgiveness is possible No. Matter. What. Whether the offender is sorry or refuses to change, we can choose to forgive.
Forgiving is a choice
Forgiving someone is not a warm, fuzzy feeling (more on that in a minute), rather we make a choice to forgive. If we don't believe forgiveness is a choice, the ability to forgive can seem out of our control. But be assured, if God calls you to it – you can do it!
His divine power has given us everything we need for a godly life through our knowledge of him who called us by his own glory and goodness. -2 Peter 1:3
How we actually go about forgiving is a great topic, too! I cover how to go about forgiving in this article. Don't miss it!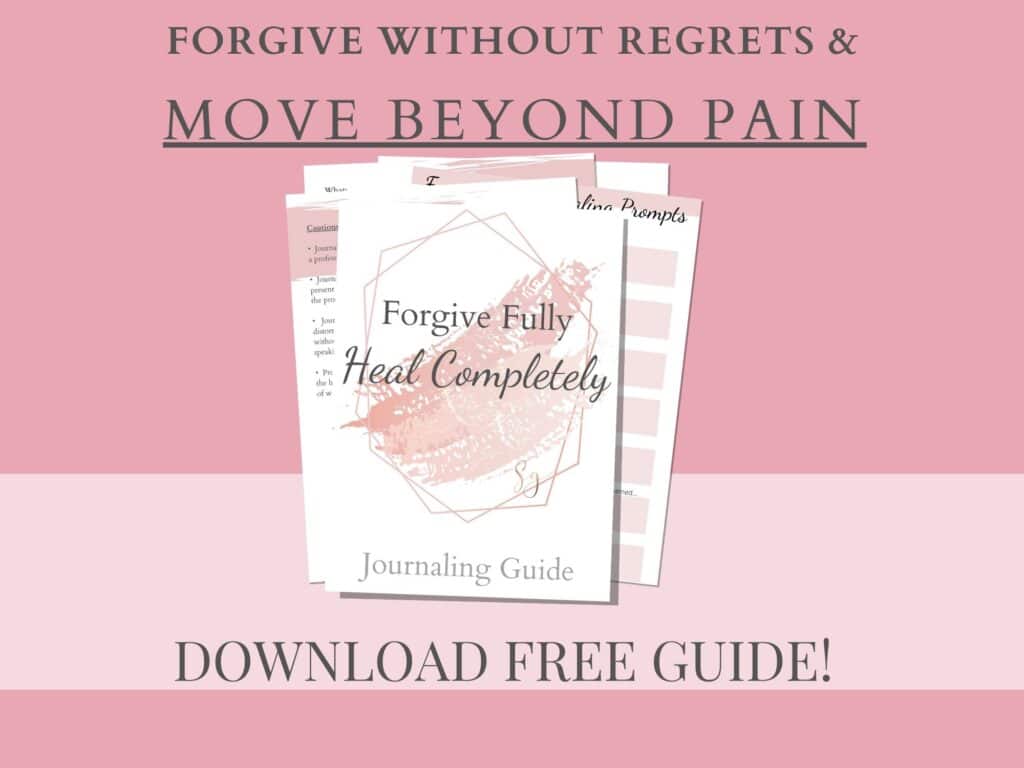 7 Things Forgiveness Is Not
1. Forgiveness is not a feeling.
The heart is deceitful above all things and beyond cure. Who can understand it? -Jeremiah 17:9
If we wait around to feel like forgiving after a deep hurt – those feelings might never come. Feelings are unreliable guides as Jeremiah points out. Don't wait on your feelings to shift before you make the decision to forgive. As you bring your hurt to God, your feelings will change.
2. Forgiving does not mean the same as trust.
The Bible clearly commands that we forgive (Colossians 3:13). Forgiveness is offered unconditionally regardless of the offender's response. This means we forgive with or without an apology or evidence of change.
Trust, however, is entirely different. It is solely based on tangible evidence of change. In other words, trust is totally conditional. The condition is tangible evidence of repentance and transformation.
When we tangle up trust and forgiveness, we put ourselves in a vulnerable position and high risk of getting hurt again.
Another important thing to know… trust can only be repaired after forgiveness has taken place. In other words – it's impossible to trust someone when you haven't forgiven them. More on trust and forgiveness in relationships here.
3. Forgiveness does not necessarily mean reconciling.
If it is possible, as far as it depends on you, live at peace with everyone. -Romans 12:18
I hesitate to say this because the entire Bible is the greatest love story ever told. A story of reconciliation of God and people through the death and resurrection of Jesus. Saying that forgiveness and reconciliation is important to God, would be an understatement.
Yet, people (you, me, everyone) are sinful. Some are unrepentant. As a result, these are relationships that can't be repaired. It may be unsafe (physically or emotionally) to attempt reconciliation.
In the end, reconciliation is the goal, but reconciliation isn't necessary to forgiveness. Prayerfully seek God for discernment on reconciling your relationship.
4. Forgiveness does not heal everything in a single moment.
He heals the broken-hearted and binds up their wounds. -Psalm 147:3
When the pain of a past hurt still stings, we tend to think we haven't forgiven the offender. While we make the choice to forgive, it doesn't mean we instantly feel better. Healing is a journey best done with our heavenly Father. But know this… forgiveness is a necessary ingredient in the healing process.
Without forgiveness, bitterness and resentment begin to take root. That same bitterness and resentment will slow, possibly even stagnate the healing.
5. Forgiving is not forgetting.
Our brain is simply not built to forget. While forgetting would certainly make forgiveness easier, we wouldn't be relying on the One who can heal our broken hearts.
6. Forgiving is not excusing the offense. Nor is forgiveness condoning the offense.
Do not take revenge, my dear friends, but leave room for God's wrath, for it is written: "it is mine to avenge; I will repay," says the Lord. -Romans 12:19
Many think forgiveness somehow excuses or condones the other person's offense. Not so! Rather, you are entrusting the outcome to God. Putting the consequences of another's sin in the hands of God is a demonstration of obedience and trust in God.
I even wonder if forgiveness actually has more benefit for the person who has been hurt. Without forgiveness, the offense has a hold on us, usually more so than the person who actually did the offense.
"In your anger do not sin": Do not let the sun go down while you are still angry, and do not give the devil a foothold. -Ephesians 4:26-27
When we hang on to anger, bitterness and resentment, we are actually giving the enemy the ability to make progress in that area. The anger, bitterness and resentment will only grow. Forgiveness is the antidote. More importantly, it's God's best for you.
7. Forgiving is not tolerating.
Forgiving an offense does not mean tolerating behavior that is hurtful. On the contrary, we are called to speak the truth in love (Ephesians 4:15). This is for the good of the offender and the offended. In doing so, we mature as the body of Christ.
Wrap Up
When we become clearer on forgiveness, it becomes a lot less complicated. We don't ave to wait around to feel like forgiving. We can make a choice to forgive, obeying God's instruction to do so. Forgiveness can be granted without excusing, condoning or continuing to tolerate the behavior.
It is also understood that forgiving doesn't mean forgetting. The choice to forgive doesn't mean trust is restored or reconciliation is part of the deal. Finally, choosing to step forward in forgiveness will not heal the hurt instantly. But God, can heal the broken-hearted.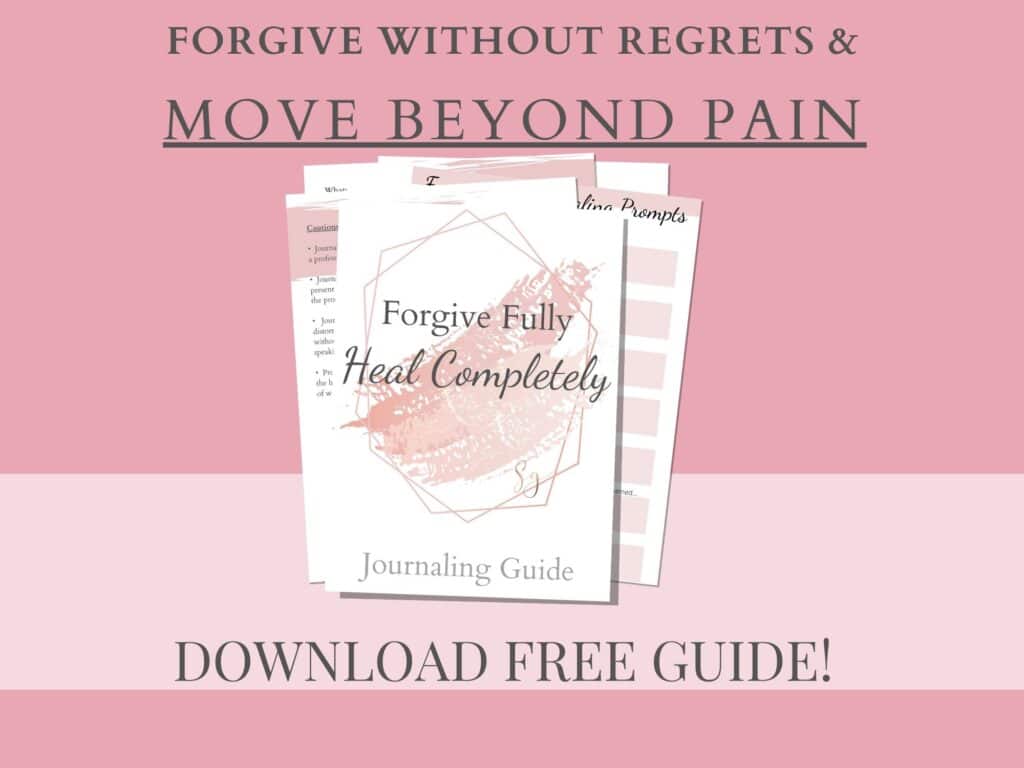 You might also like these articles on forgiveness…
Can you forgive and still be hurt? (watch the video)
Can you forgive and still not trust?
How do I heal from bitterness and resentment?
Do you have anything to add to the list? Leave it in the comments!